The program registration is now full.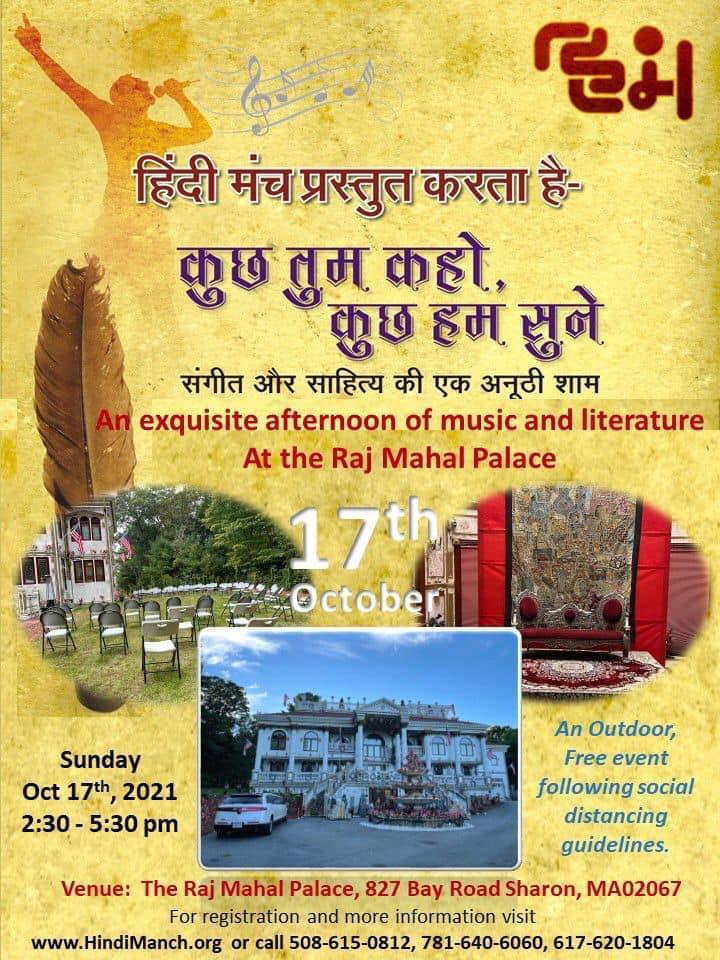 Hindi Manch, a Non-Profit Organization, since its inception, has been successfully working to pass on the heritage of Hindi and related languages like Urdu, Bhojpuri, Awadhi, Brij, Khariboli etc. to the next generation through  Literary sittings, theatre, cultural and musical events in the United States. Hindi Manch is bringing people together who know or want to know about Hindi language and culture.
The aim of this organization is to bring people who know Hindi or who want to know Hindi together by cultural, social and educational programs and activities and to propagate Hindi language and culture in the future generations. This organization is not related to any caste, religion, region or area. This organization welcomes people from all religion, region and languages.